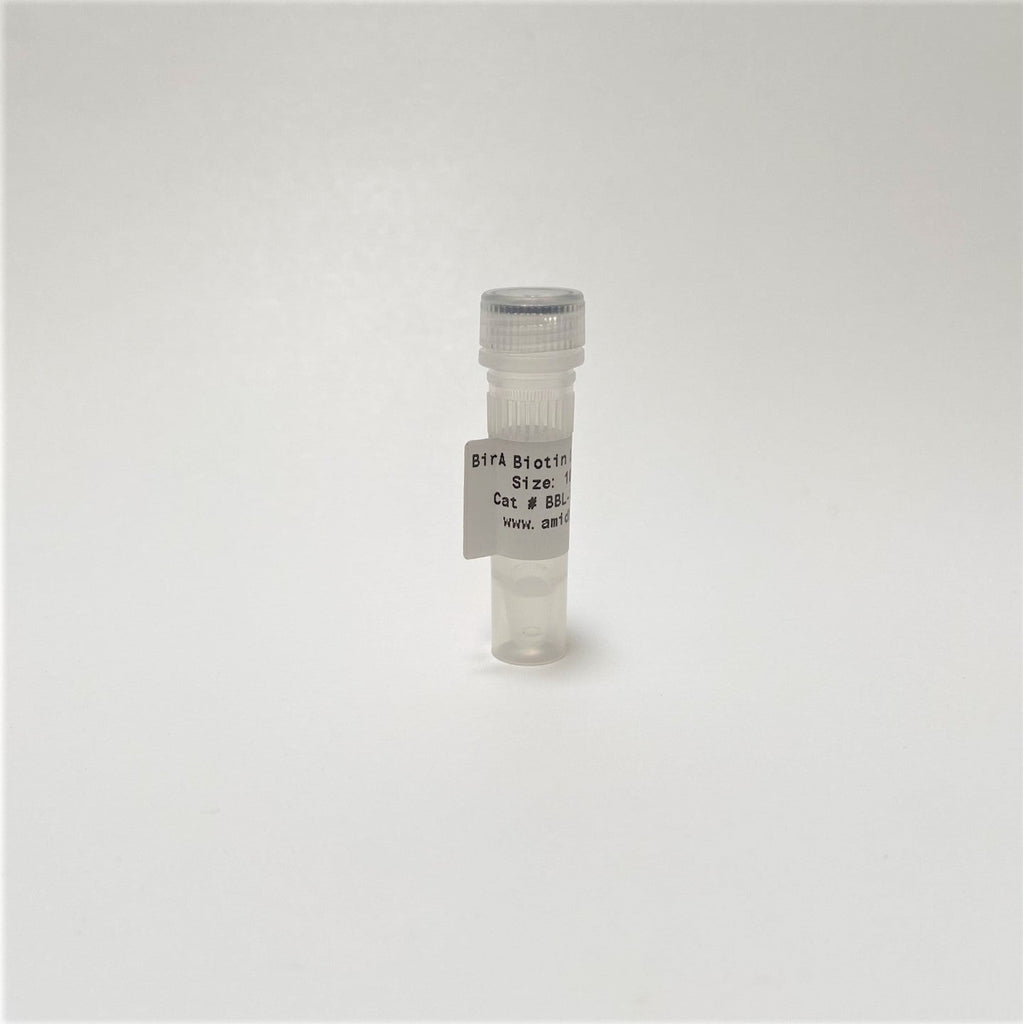 Amid Biosciences | Protein Engineering Company
BirA Biotin Ligase, MBP-tag, Recombinant
---
BirA biotin ligase was expressed as maltose-binding protein (MBP) fusion in an E. coli cells. The dual 6xHis-MBP tag at the N-terminus is useful for removal of BirA after biotinylation through either Ni-NTA or amylose resin columns.
Catalog number: MBBL-301
Expression host: Escherichia coli (E. coli).
Expressed Region of BirA protein: Asp3–Lys321 (UniProtKB - P06709; BIRA_ECOLI)
Tag(s): 6XHis and MBP at the N-terminus
Molecular weight: ~78 kDa
Applications: In vitro biotinylation of proteins and peptides.
Storage buffer: 20 mM HEPES, pH 7.5, 100 mM NaCl, 3 mM DTT, and 50% Glycerol.
Concentration: 1.0 mg/mL by A280
Purity: >90% by Coomassie staining
Activity: > 3,000 Units/µg
Definition of Activity: 1 Unit is the amount of enzyme that will biotinylate 1 pmol of AviTag peptide substrate in 30 minutes at 30°C in the reaction buffer containing 10 mM Tris-HCl, pH 8.0, 10 mM ATP, 10 mM MgOAc, 50 µM d-Biotin, and 38 µM peptide substrate.
Storage is recommended at -20°C for longer periods of time. 
This product is intended for research use only.
---
Share this Product
---
More from this collection