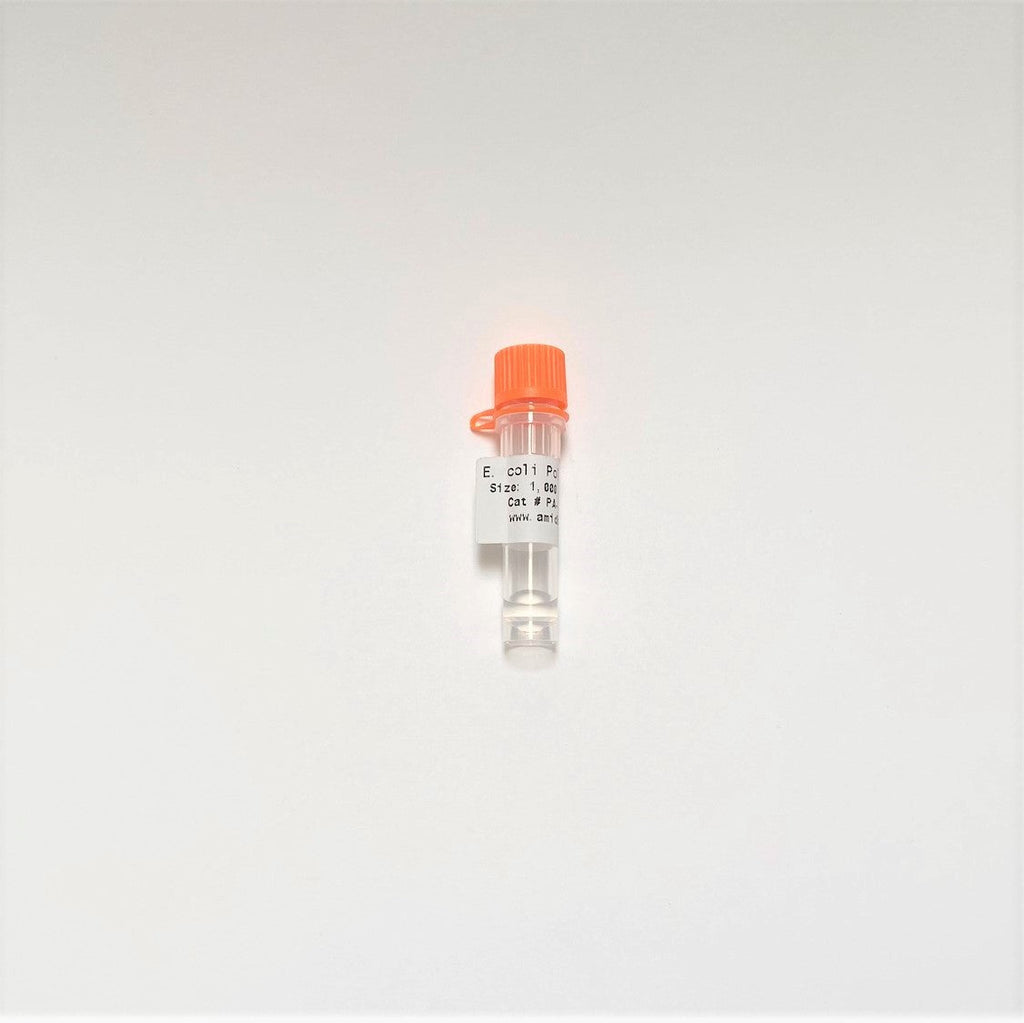 Amid Biosciences | Protein Engineering Company
E. coli Poly(A) Polymerase | RNA Stabilization
---
E. coli Poly(A) Polymerase uses ATP as a substrate for template-independent addition of adenosine monophosphate to the 3´-OH end of RNA molecules. 
Applications:
Addition of a poly(A) tail to RNA molecules to increase the stability of the RNA and enhance translation after transfection into eukaryotic cells.
Addition of a poly(A) tail to RNAs for cDNA synthesis.
Poly(A) tailing of RNA for cloning or affinity purification.
Source: Purified from a strain of E. coli that expresses the recombinant E.coli Poly (A) gene construct.
Catalog number: PA-301
Concentration: 5000 Units/ml

Unit Definition: One unit of Poly(A) Polymerase catalyzes the incorporation of 1 nmol of AMP into RNA in 10 minutes at 37°C.
Storage Buffer: 50 mM Tris-HCl (pH 7.5), 100 mM NaCl, 1 mM DTT, 0.1 mM EDTA, 0.1% Triton® X-100, and 50% glycerol.
The enzyme is supplied with 10X Reaction Buffer: 0.5 M Tris-HCl (pH 8.0), 2.5 M NaCl, and 100 mM MgCl2.
Quality Control: Poly(A) Polymerase is tested for polyadenylation of RNA in vitro. It is free of detectable RNase activity.
Storage: –20°C
Usage: For laboratory research use only.
---
Share this Product
---
More from this collection